Keyboard Instruments and Accompaniment
The conductor, organist and harpsichordist Detlef Bratschke received intensive musical training early on in the ranks of the Hanover Boys Choir.
Detlef Bratschke studied church music in Hanover and Freiburg. As part of his extensive concert activities as an ensemble singer and instrumentalist, he received significant impulses, of particular importance here is the long-term close collaboration with Thomas Hengelbrock.
One focus of his work is the direction of the Orlando di Lasso Ensemble, which he founded and directs.
Detlef Bratschke has been the artistic director of the Balthasar Neumann Choir since 1992.
As part of his specialization in the music of the 16th and 17th centuries, Detlef Bratschke carries out extensive work on original sources and has created a number of his own editions of previously unpublished works.
Contact: d.bratschke@hfk-bremen.de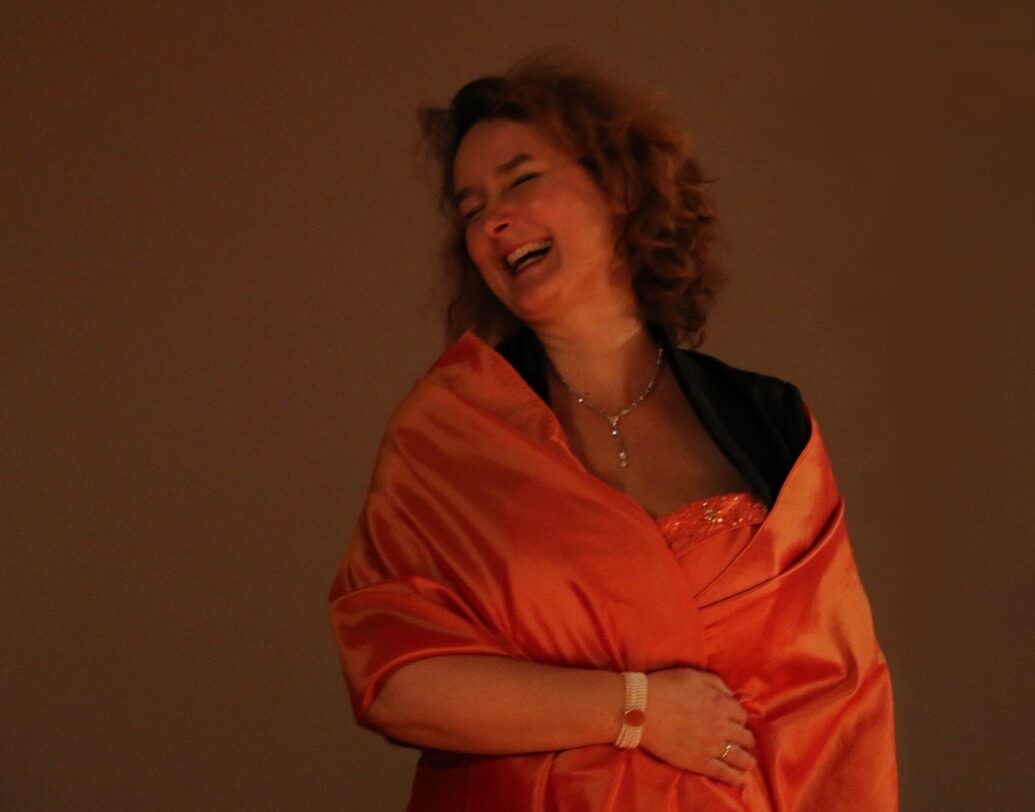 Bettina Pahn first studied cello and later focused on singing at the Hochschule für Musik "Hanns Eisler" in Berlin and in Frankfurt.
The German Soprano cooperates intensively with Ton Koopman in recordings and concerts. Together with him, she performs in the most important concert halls (Carnegie Hall in New York and the Concertgebouw in Amsterdam…) and also in numerous international festivals (the Göttingen Handel Festival and the Schleswig-Holstein Music Festival).
Bettina Pahn collaborates with Joachim Held (lutenist) since many years.
Since 2017 Bettina Pahn teaches "Early Music Singing" at the Hochschule für Künste Bremen.
Contact: bpahn@hfk-bremen.de
Countertenor Benno Schachtner is counted amongst the leading singers in the field of Early Music worldwide. He studied church music at the Hochschule für Musik Detmold and Singing at the Schola Cantorum Basiliensis. He is a regular guest at renowned concert halls such as Staatsoper Unter den Linden, Opéra National de Paris and performs with groups such as the Orchestra of the Age of Enlightenment, RIAS Kammerchor, Akademie für Alte Musik Berlin and Collegium 1704.
A driving force behind his artistic work is his collaboration with René Jacobs and Vàclav Luks. Until 2020 Benno taught historical performance practice at the Staatliche Hochschule für Musik und Darstellende Kunst Mannheim, in April 2020 Benno was appointed Professor for Historical Singing at the Hochschule für Künste Bremen.
Contact: bschachtner@hfk-bremen.de
Music Theory and Musicology
Scenic Representation and Dance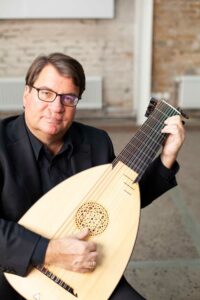 Joachim Held studied historical Lutes at the Schola Cantorum Basiliensis with Eugen Dombois and Hopkinson Smith, as well as with Jürgen Hübscher at the Musikhochschule Karlsruhe. In 1990 he won the second prize at the Concours Musica Antiqua Bruges. Since then he maintained an intensive international performing career as a soloist, chamber musician and continuo player.
Joachim Held has played under the direction of Nikolaus Harnoncourt and with Il Giardino Armonico. In addition to this, Joachim Held has recently worked in Opera Productions under the direction of Ivor Bolton and Alessandro Quarto, solo concerts for the Neue Bachgesellschaft, as well as teaching in courses throughout Germany, the Czech Republic and Italy.
Joachim Held is a recording artist with Hänssler Classic. He received the Echo Klassik award in 2006 for the best solo recording of music from the 17/18th centuries.
Joachim Held teaches at the Hochschule für Künste Bremen and the Koninklijk Conservatorium in Den Haag.
Contact: j.held@hfk-bremen.de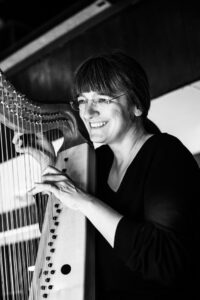 Margit Schultheiß first studied historical keyboard instruments with Glen Wilson and Jacques Ogg. She continued her studies as a student of Andrew Lawrence-King at the HfK Bremen in the subject of historical harp.
Since 1995 she has been a freelance continuo player (baroque and renaissance harp, organ, harpsichord), with a particular interest in 17th century music.
She has participated in around 75 CD productions with many ensembles, a.o. Weser-Renaissance Bremen, Lautten Compagney Berlin, Salzburg Court Music and Orlando di Lasso Ensemble.
She has also played in numerous theaters as a baroque harpist in opera productions.
Since the summer semester 2011 she has been teaching historical harp and since 2012 improvisation early music at the HfK Bremen.
Contact: m.schultheiss@hfk-bremen.de