Mai 2022
Barockorchester­projekt
G.A.Ristori & G.P.Pasquini: I lamenti d'Orfeo (Dresden, 1749)
April 2022
Internationales Symposium:
John Dowland's Activities on the Continent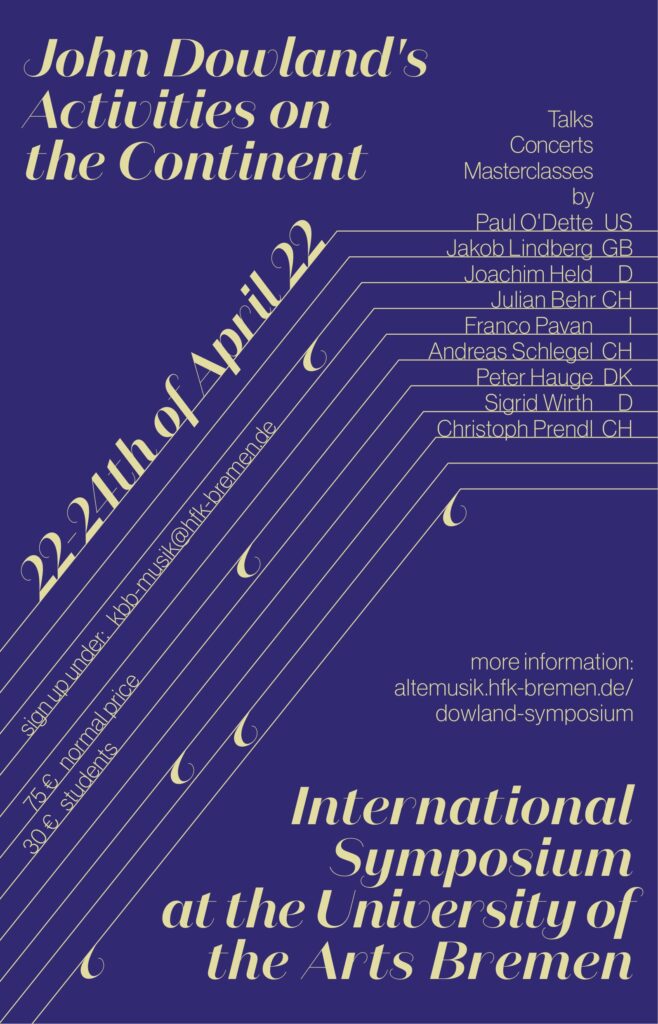 April 2022
Projektwoche: Rhetorik und Klangrede in der Alten Musik
Die Neubelebung der Rhetorik zu Beginn der Renaissance und ihre Umsetzung in der Musikpraxis ist prägend für die Entwicklung unseres Fachgebiets zwischen 1350 und 1950. Durch Vorträge, Workshops und Konzerte wird vom 11.-14.01.2022 intensiv auf die Verknüpfung von Sprache, Poesie und Musik eingegangen. Neue Erkenntnisse auf theoretischem Gebiet kommen in Referaten zur Sprache, die Umsetzung in die Praxis findet während mehrerer Workshops mit den Studierenden und in einem Abschlusskonzert der Teilnehmer*innen statt. Das Dozententeam formiert sich aus führenden Spezialist*innen aus der HfK und Gästen.
März 2022
Historic Brass Studio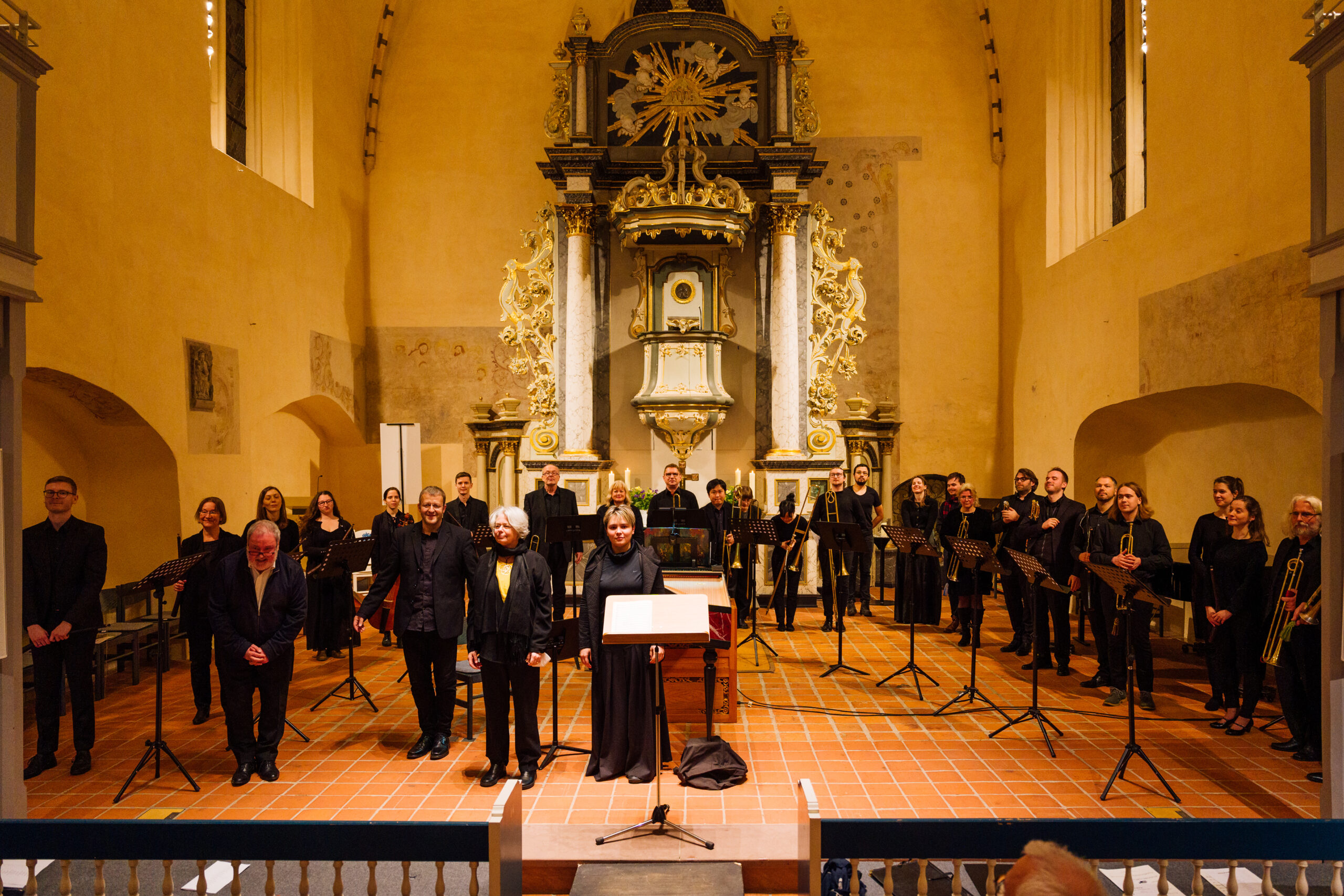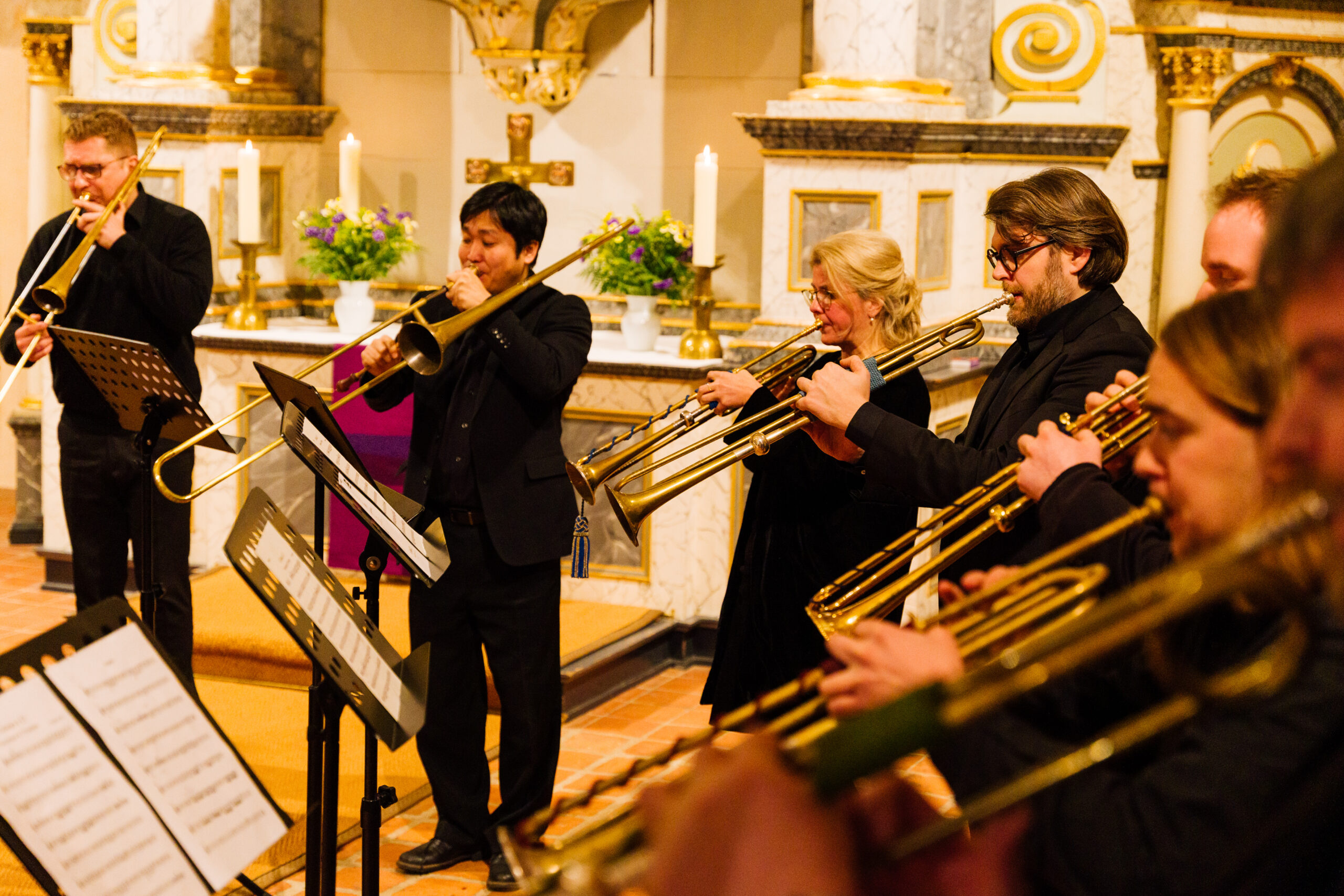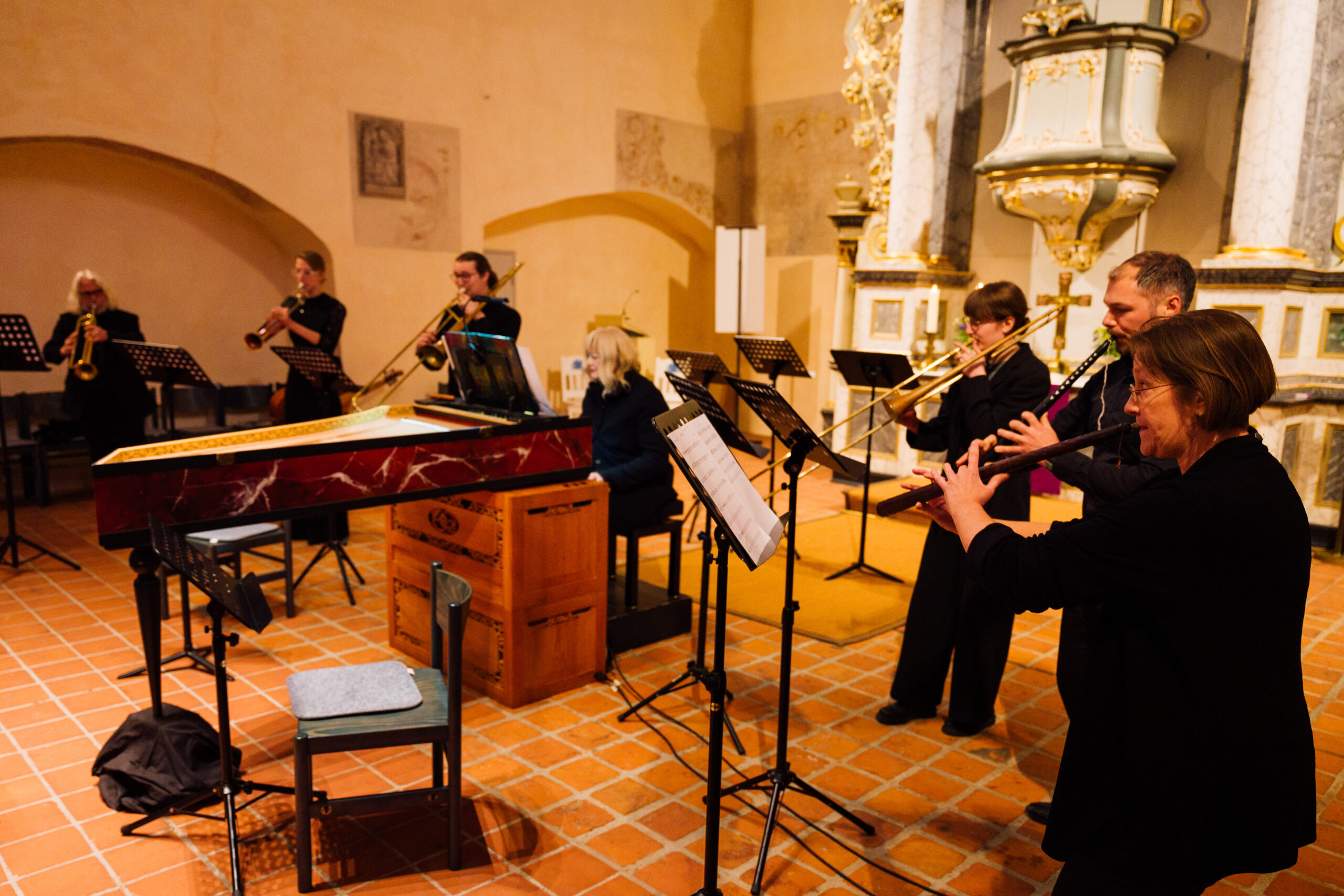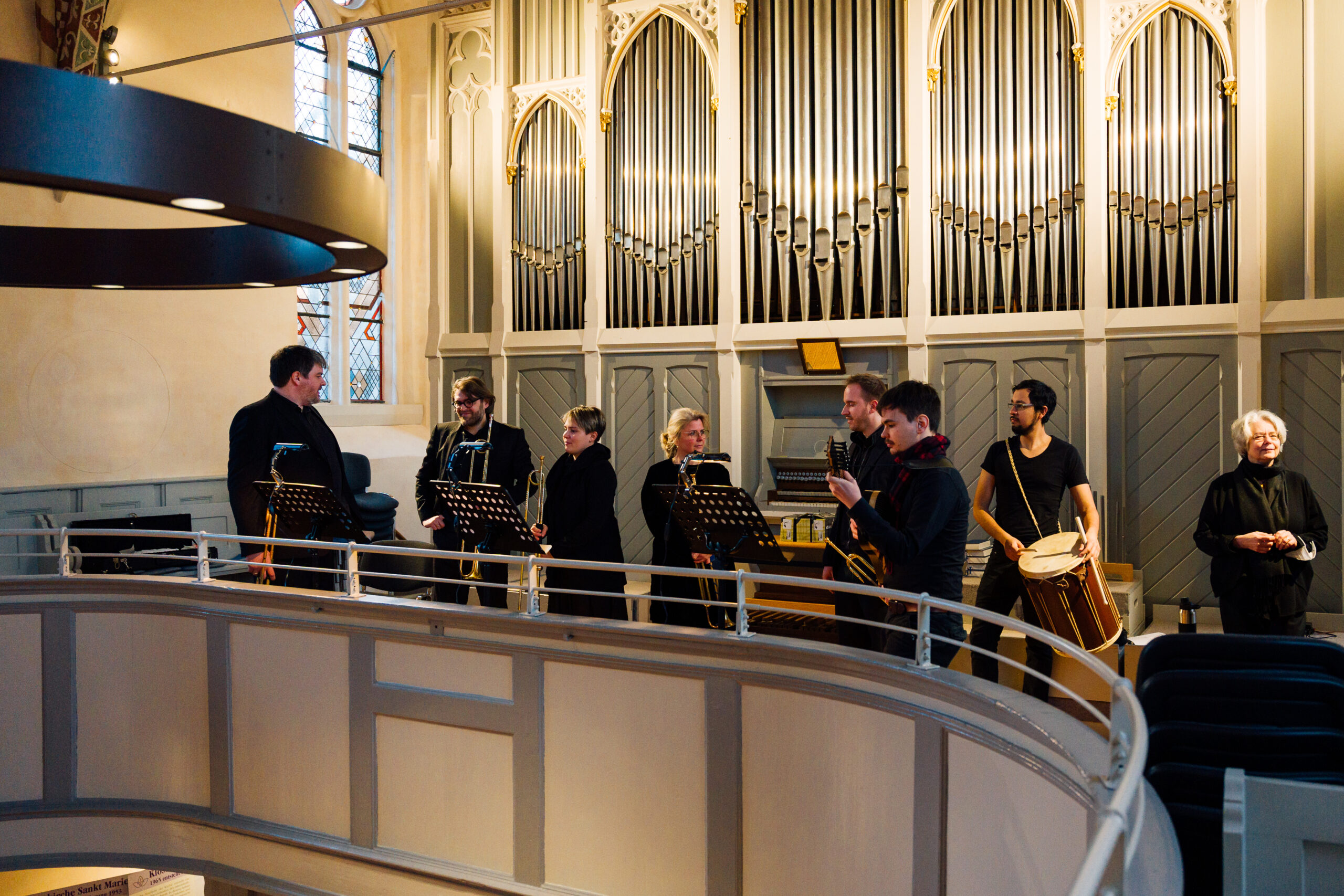 März 2022
Preise und Stipendien
Zwei studentische Ensembles wurden in das renommierte Stipendienprogramm Yehudi Menuhin Live Music Now aufgenommen:
Luise Catenhusen | Blockflöte
Lola Atkinson | Tripelharfe
Luise Catenhusen | Blockflöte
Jeroen Finke | Perkussion & Gesang
Das Ensemble Zefirelli, bestehend aus Studierenden der HfK, erhielt die Förderung European funding EEEMERGING+.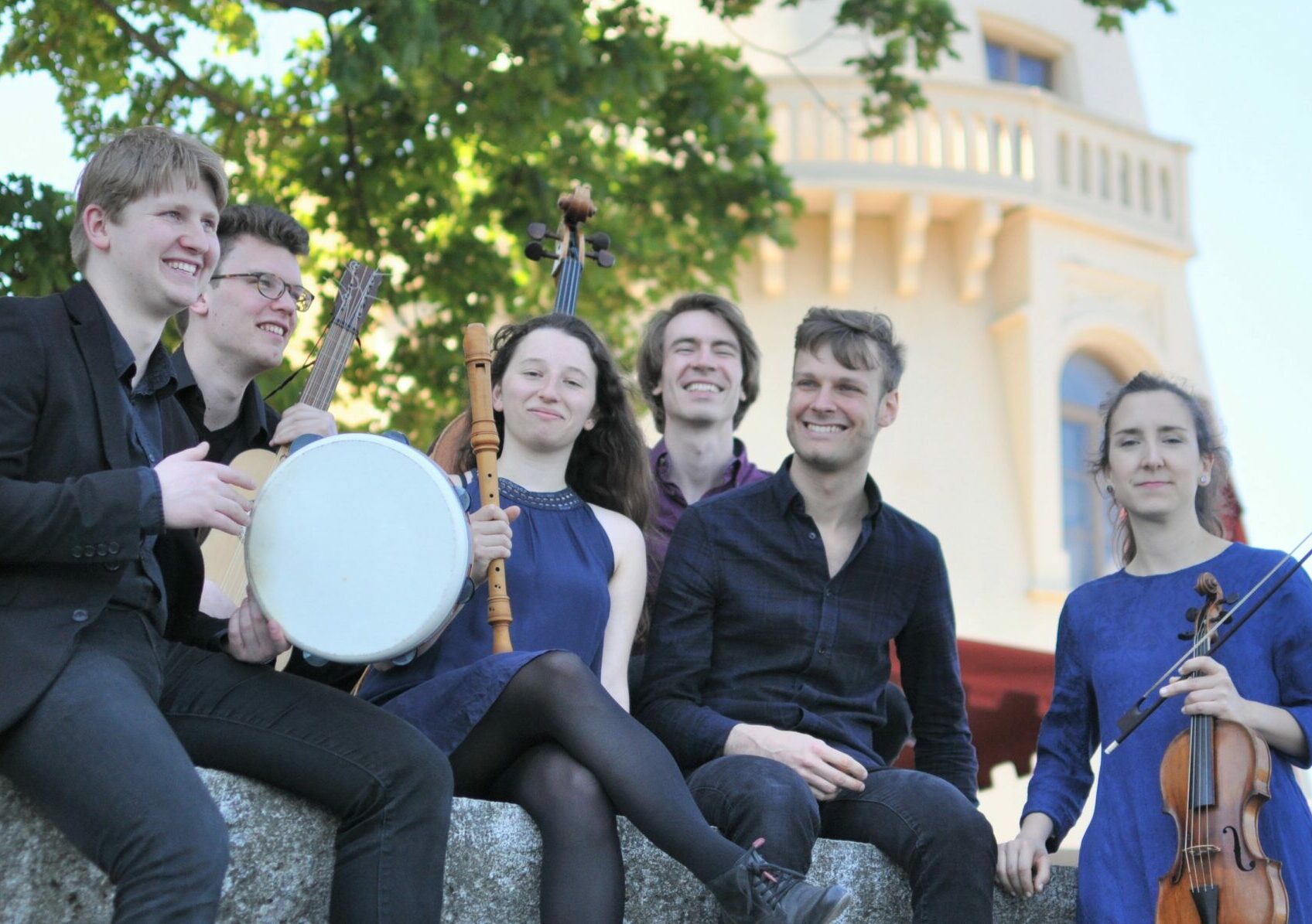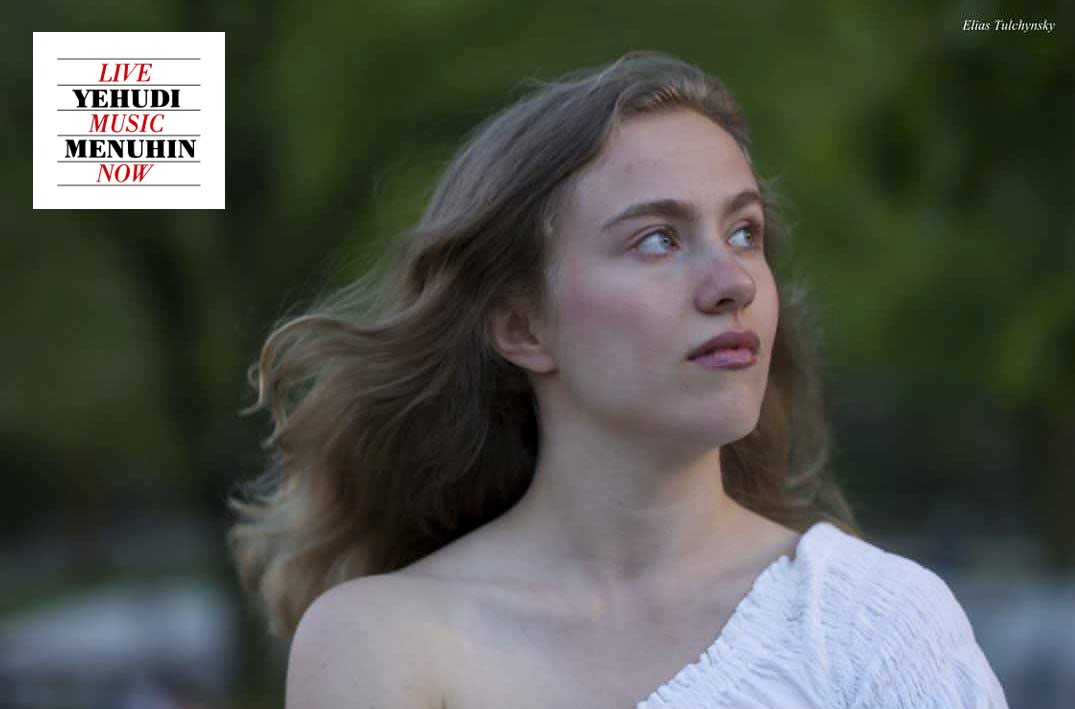 07.-11. Februar 2022
Barockorchester­projekt mit Barocktanz
16. Dezember 2021, 19:00
Kerzenlichtkonzert im St.-Petri-Dom Bremen
Advents- und Weihnachtskantaten von Johann Schelle (1648-1701)
Nun komm, der Heiden Heiland
Da die Zeit erfüllet ward
Ach mein herzliebstes Jesulein
Bremer Barock Consort
Leitung: Detlef Bratschke
07/2021
Projektwoche "Diminutionen"
Gastdozenten/Referenten: Robert Toft, Andreas Böhlen, Domen Marincic, Bernhard Reichel
02/2021
Streaming-Konzert Winterakademie
27. Februar 2021
01/2020
Performing Melancholia
11/2019
Projekt Studenten-Music Radio Bremen
Violinklasse Veronika Skuplik
Leitung: Veronika Skuplik
09/2019
Teaching & Studying the Lute
International Conference Bremen 2019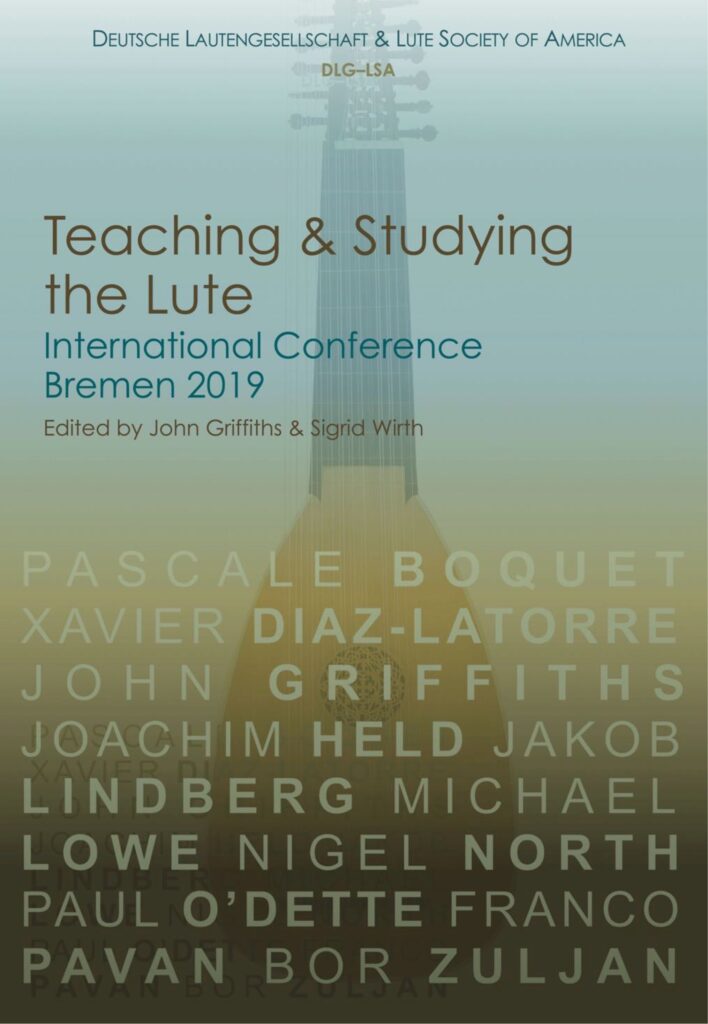 A personal note from the President of the German Lute Society
A conference such as this does not function without teamwork and a viable infrastructure, and Joachim Held and the University of the Arts Bremen provided this brilliantly! The school not only contributed financial support for the conference and this publication, but also provided an excellent venue and technical support for the talks and social gatherings. Joachim was an ideal co-director, full of creative ideas, warmth and enthusiasm, who made sure that the conference proceeded smoothly and without mishaps. Heartfelt thanks go to him and the school. We are additionally grateful for our partnership with the Lute Society of America (LSA) on this publication, the first tangible product of close collaboration between our two lute societies. Special thanks go to Cathy Liddell, President of the LSA, who travelled from the USA for the conference and has been an enthu- siastic supporter of this cooperative project, as well as to Sigrid Wirth (DLG) and John Griffiths (LSA) who have worked tirelessly to help turn the talks into a book for the ages!
As a closing thought: at the round-table discussion I shared my regret that there was only one woman among the eleven speakers in Bremen. Although this was influenced by generational and availability issues, I took and take full responsibility for this, and have dedicated myself, in various ways, to striving for a more gender-balanced future.
Peter Croton
2005
Bremer Blockflötentag